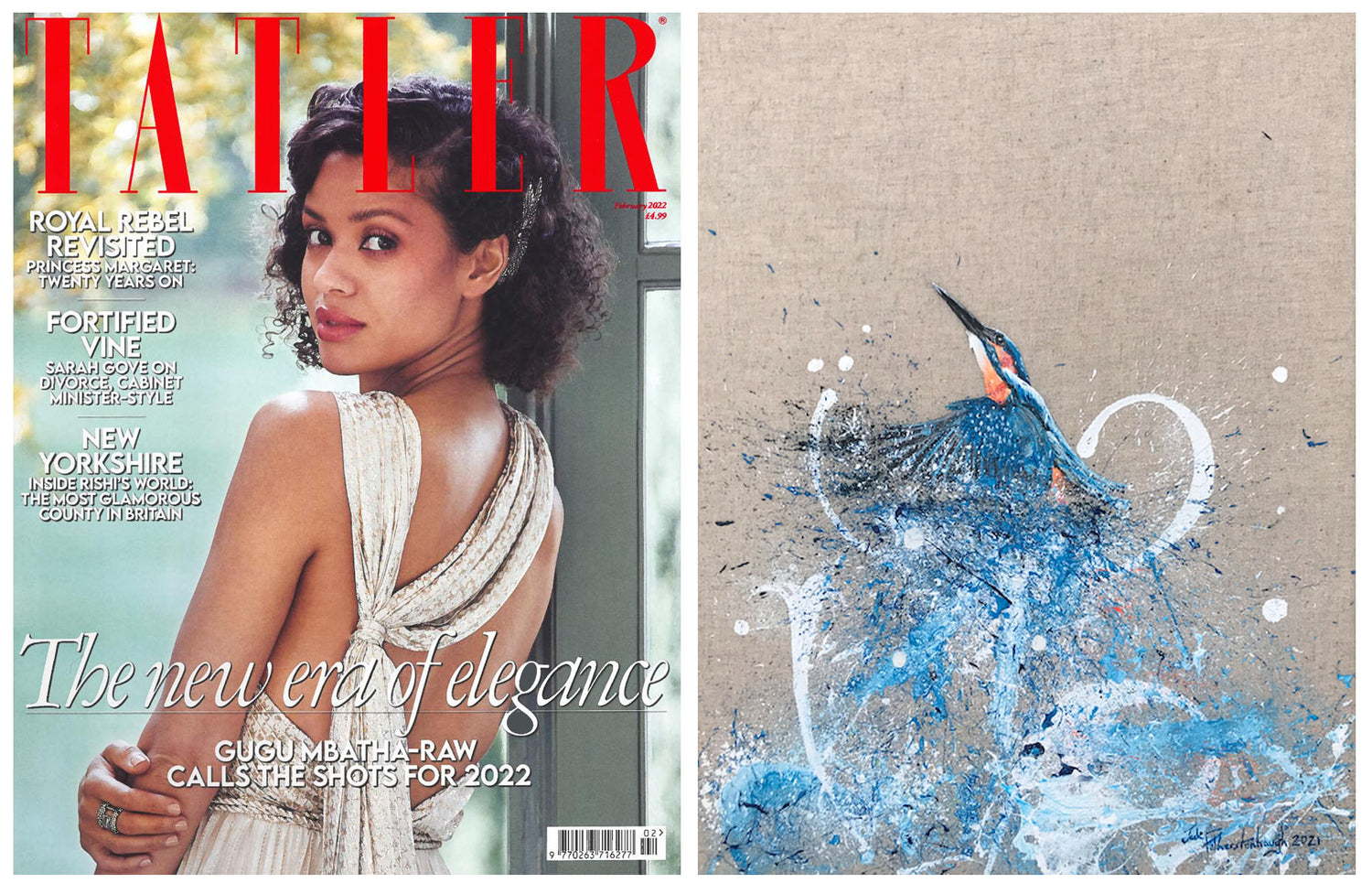 Tatler Magazine Feb 2022
"Jack Fetherstonhaugh's 'Movement in Birds' series is a masterclass in bringing life to the canvas with energetic brushstrokes that capture the dynamism of birds in flight. His creative and experimental technique allows the eye to trace the subjects path, capturing beauty and power in motion. Visit ww.jackfetherstonhaugh.co.uk and follow @jackfethers on instagram"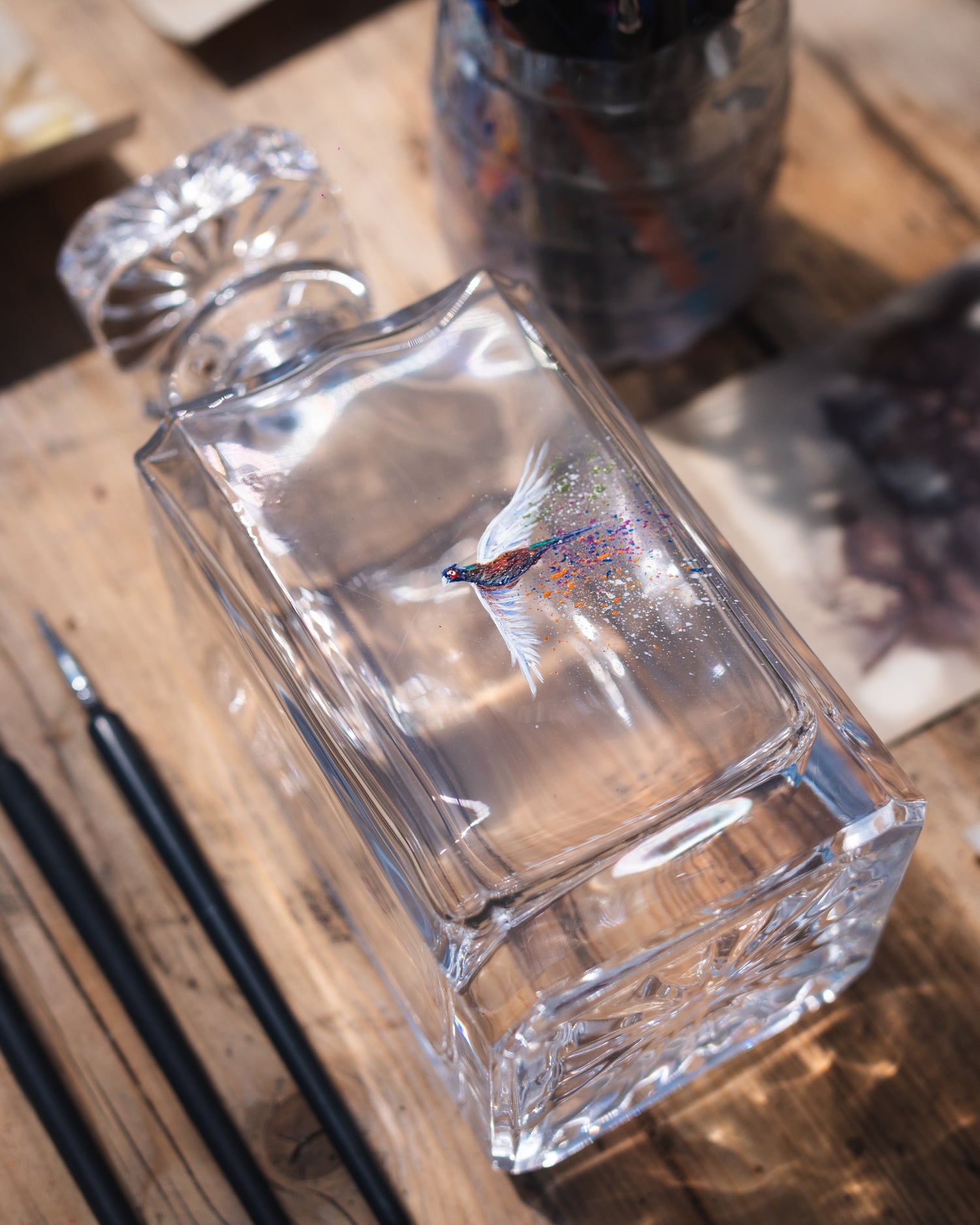 Tatler Online (Digital) Febuary 2022
Artist, Jack Fetherstonhaugh, has developed a range of intricately hand-painted glassware, depicting birds in motion. An extension of his more traditional artistic endeavours on canvas, Fetherstonhaugh's unique collection is created using high-quality glass that has the strength to withstand the kiln, making each piece 100% permanent and dishwasher proof.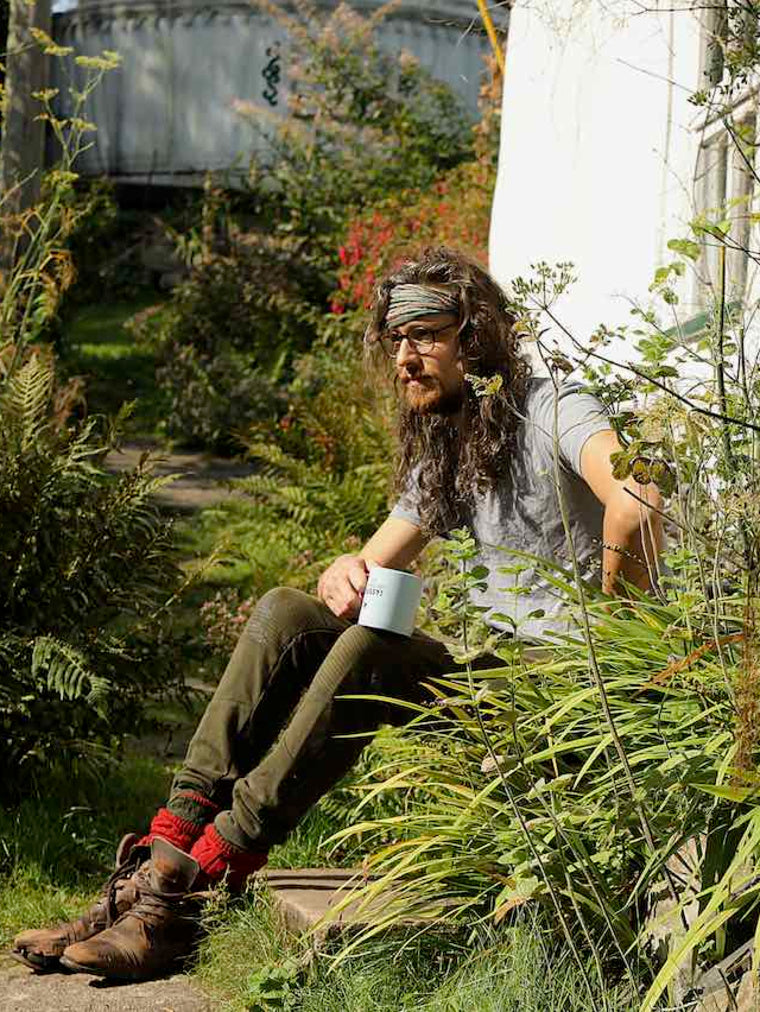 A short Biography:
Throughout my entire life I have had a passion for art and creativity, in particular painting. So much so that as a six year old I once convinced myself it would be a brilliant idea to paint my entire body, while finding it highly amusing to walk around the house leaving colourful foot prints.

In early 2007, I had a large piece of work in the Mostyn Gallery, Llandudno. The exhibition that I was involved in was to celebrate the redesign of the gallery. The piece of work that I displayed proved to be a success and in return I suddenly had various creative jobs in the local area. I was painting murals in shops, designing advertising, taking commissions as well as designing huge images to cover the whole facade of a building.

The wide range of creative jobs that I was undertaking made me want to re-investigate art education. I did this by enrolling on a foundation art course. During this year I tried everything, from textiles, film making, graphic design, photography to sculpture. I ended up being directed to graphic design.

Since I returned home from university I have been painting as much as I can while doing freelance graphic design and art. My work has included designing themes for amusement parks, painting huge murals for children's play areas, designing commercial interiors and taking private commissions.

In terms of the birds, I've always been fascinated by them. I did my first bird painting when I was five years old and since then my interest has continued to grow. I realised that other people loved the bird paintings as much as I did when after my first solo exhibition at the Sicily Oak gallery, Cheshire in 2012 the commissions I received were predominantly bird centric. The paint splatters around the birds also developed naturally and I loved that it added some movement as if the birds were soaring past the scene.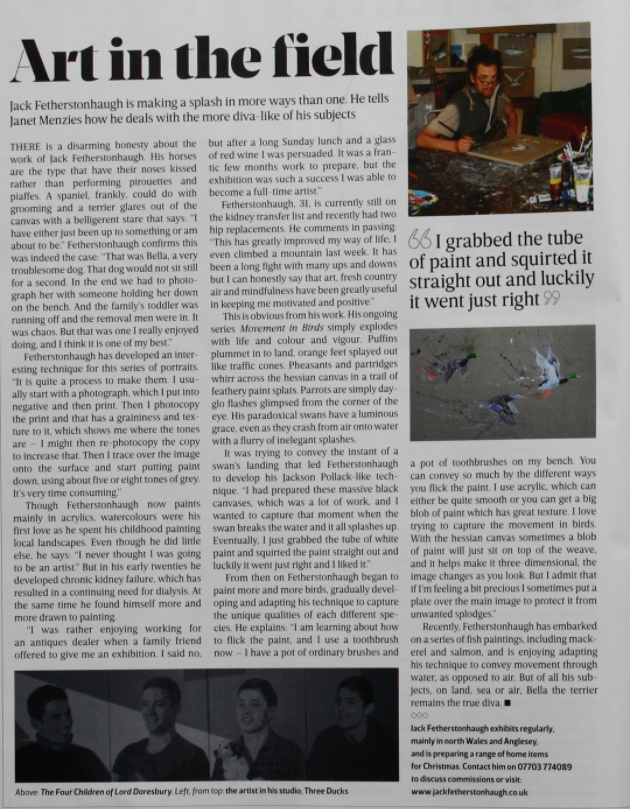 The Field Magazine Oct 2018
This review was written by Janet Manzies on behalf of the Field Magazine.
Exhibitions Current and Past
Exhibitions:


*Solo Exhibiton Cholmondeley, Cheshire, 17th Ocober 2012
* Malfest, May 2013
* Spring exhibition of modern british & contemporary art @ Sicily Oak Gallery, Cheshire 2013

* Eye For Art. London Bridge, London. 2014

*Aldeburgh Art Festival, Suffolk 7th- 20th August 2015
*Oerley Hall Project series IV, Shropshire, 4th - 11th May 2017
*Holly & Co , London, May, 2017
*Solo Exhibition - Notting Hill, London, November 2017
*The Boat House, NEST, Trearddur bay, Anglesey, August 2018
*The Hall of Remembrance, Chelsea, 17th of April 2019, in aid of Young Minds.
*Brynkinalt Hall 12th September 2019 in aid of Borne, a charity raising funds for the research into the causes of premature birth.
*The Boat House, NEST, Trearddur bay, Anglesey, August 2019
*Dacre Art Exhibition - Dundas Street, Edinburgh 15-19th November 2019
*Edinburgh Art Fair November 2019
*Edinburgh Art Fair November 2021


Where to see my work all year round:

Jack's Studio - Bryn Neuadd, Dawn, Abergele, LL22 8BT
Julia Jones Interiors. Colwyn Bay, Clwyd LL28 5HQ

Boma Green , 271 New Kings Road, London

Kinmel Golf Park, Bodelwyddan, Denbighshire.

Jonny Dough's, Llandudno, Conwy. (Pop Art Only)



Privacy Policy
Last Updated On 30-Apr-2021
Effective Date 01-Apr-2021

This Privacy Policy describes the policies of www.jackfetherstonhaugh.co.uk, Bryn Neuadd, Conwy LL22 8BT, United Kingdom of Great Britain and Northern Ireland (the), email: jackfethers19@yahoo.co.uk, phone: 07703774089 on the collection, use and disclosure of your information that we collect when you use our website ( https://www.jackfetherstonhaugh.co.uk ). (the "Service"). By accessing or using the Service, you are consenting to the collection, use and disclosure of your information in accordance with this Privacy Policy. If you do not consent to the same, please do not access or use the Service.
We may modify this Privacy Policy at any time without any prior notice to you and will post the revised Privacy Policy on the Service. The revised Policy will be effective 180 days from when the revised Policy is posted in the Service and your continued access or use of the Service after such time will constitute your acceptance of the revised Privacy Policy. We therefore recommend that you periodically review this page.

Your Rights:
Depending on the law that applies, you may have a right to access and rectify or erase your personal data or receive a copy of your personal data, restrict or object to the active processing of your data, ask us to share (port) your personal information to another entity, withdraw any consent you provided to us to process your data, a right to lodge a complaint with a statutory authority and such other rights as may be relevant under applicable laws. To exercise these rights, you can write to us at jackfethers19@yahoo.co.uk. We will respond to your request in accordance with applicable law.
Do note that if you do not allow us to collect or process the required personal information or withdraw the consent to process the same for the required purposes, you may not be able to access or use the services for which your information was sought.

Cookies Etc.
To learn more about how we use these and your choices in relation to these tracking technologies, please refer to our Cookie Policy.

Security:
The security of your information is important to us and we will use reasonable security measures to prevent the loss, misuse or unauthorized alteration of your information under our control. However, given the inherent risks, we cannot guarantee absolute security and consequently, we cannot ensure or warrant the security of any information you transmit to us and you do so at your own risk.

Grievance / Data Protection Officer:
If you have any queries or concerns about the processing of your information that is available with us, you may email our Grievance Officer at www.jackfetherstonhaugh.co.uk, Bryn Neuadd, email: jackfethers19@yahoo.co.uk. We will address your concerns in accordance with applicable law.

Privacy Policy generated with CookieYes.